Thank you Shubhi Ma'am for all your support, encouragement that has helped him in his overall development. He has started showing interest in coming to school. He loves his classes and his school hours. Thank you for your efforts.
Mrs. Aparna Nair and Mr. Praveen Nair, parents of Pratham Nair of Jr. KG

Perfectly Satisfied. No complaints at all. Thanks a lot for all the attention.
Mrs. Nene Mary Benzin and Mr. Benzin Anthony, parents of Anayah Mariam Benzin of Playgroup

Found very quick improvement in Bhumika.
Mrs. Priyanka Thakur and Mr. Bhawani Singh Thakur, parents of Bhumika Singh of Playgroup

I found a great change in Aryan's behavior in his activities. School's Atmosphere is nice to learn new things and grasping power of Aryan ihas improved as compared to the pervious atmosphere. Teachers are making great effort in making him learn new things.
Mrs. Sonali Honmane and Mr. Vishwadeep Honmane, parents of Aryan Vishwadeep Honmane of Playgroup

I am fully satisfied with the overall development of my son. He is learning good manners and etiquettes at the school. School teachers and staff are taking good care of my child and hope that the school will continue the same.
Mrs. Puja Pasahar and Mr. Dhirendra Kumar Shrivastava, parents of Master Pushp Kant Vaibhav of Playgroup

Amazing performance. We are amazed to see the output and dedication shown by mentors.
Mrs. Deepti Lingayate and Mr. Abhishek Lingayate, parents of Agastya Lingayate of Sr. KG

Thank you for giving big dreams. The school have found a teacher in you but our child has found hero in you.
Mrs. Poonam Singh and Mr. Virendra Singh, parents of Vihaan Singh of Sr. KG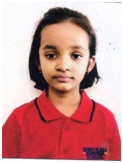 Excellent Progress is seen. Hard work by teachers and entire team. Thank you.
Mrs. Ankushree Mishra and Mr. Vaibhav Mishra, parents of Avani Mishra of Sr. KG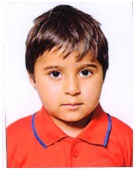 I really like the way the teachers teach. They are very dedicated in upbringing of the students. Well done.
Mrs. Aakansha Ahuja and Mr. Dinesh Ahuja, parents of Master Daksh Ahuja of Jr. KG

I really love the concept of teaching and care of teacher.
Mrs. Vandana Verma and Mr. Sandeep Verma, parents of Baby Hitanshi Verma of Jr. KG

I like the way the teachers and the staff teach each and every child individually . It's a very good school . Thanks to SRCS Indore.
Mrs. Richa Maheshwari and Mr. Mayank Maheshwari, parents of Master Sparsh Maheswari of Nursery

Teachers are really great and cooperative and thankful to all the teachers efforts and endless endeavor.I am very happy to see the improvement and learning Suhani is receiving. We have seen lot of things she does herself. Positive behavior and attitude has been observed in her nature .
Mrs. Nupur Roy Bhargava and Mr. Siddharth Bhargava, parents of Baby Suhani Bhargava of Nursery

We love your stars & smiley.
Best teachers. Safe environment for kids.
He loves coming to school.
Thank you so much for your love , care and patience.
Mrs. Priyamvada Agnihotri and Mr. Shrey Agnihotri, parents of Master of Shourya Agnihotri of Nursery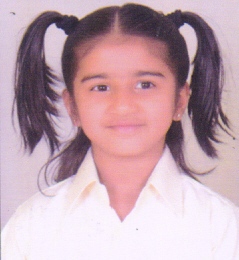 Appreciation! Appreciation! Appreciation! Happy atmosphere learning in fun way. Home like care! Loving teacher! Gaining Lot of Knowledge. Growing step by step!
Thanks a ton.
Mrs. Aditi Neema and Mr. Ratnesh Neema, parents of Swasti Neema of 1st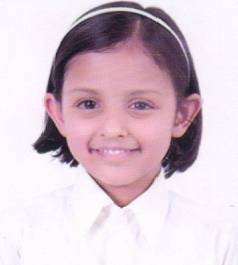 Very loving, caring, understanding & cooperating teacher, Somya is very happy with her and loves to participate in all the activities. Thanks for all her sincere efforts. Best teacher I've ever met.
Mrs. Shweta Agarwal and Mr. Pravesh Agarwal, parents of Somya Agarwal of 1st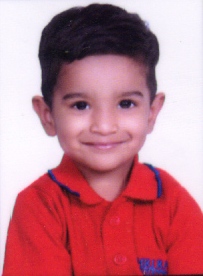 SRCS is a very good school. We both are very happy with the quality of care given. He has settled in without any problem. Teachers , school environment and class pedagogy is excellent.
Mrs. Shiji Shukla and Mr. Sandeep Shukla, parents of Shaurya Shukla of Nursery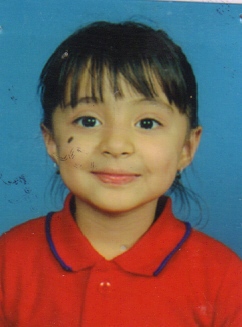 I can see the overall development in my child in vocal, vocabulary, reading, writing and other activities. Thanks a lot for your efforts.
Mrs. Anshu Khanna and Mr. Arshit Khanna, parents of Anaya Khanna of Sr. KG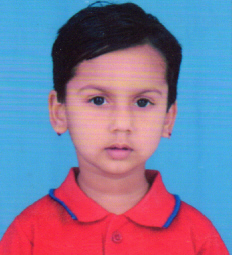 Thank you Ma'am. SRCS is giving quality education with etiquettes. School's environment is too good. SRCS is the best school for every child. Classes are well decorated, teachers are very friendly. Everything is going well and we hope it will continue in future.
Mrs. Manisha Buchde and Mr. Kamlesh Buchde, parents of Nilanjana Buchde of Jr. KG.
Testimonials show 91-108 of 121